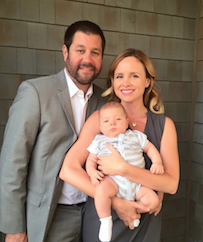 I was born and raised in Newport Beach and my love of cars started a very early age because of my father. Since I can first remember, I was shifting gears from the passenger seat with my left hand. Years later I finally got into the drivers seat to shift with my right, and as they say, the rest is history.
I first opened Hopalong Auto to store cars. Like many people here In Southern California, our love for car collecting gets tough due to a lack of garage space. As the garage filled up, it only made sense to offer sales for both my clients and perspective clients. Hopalong Auto is well on its way to become a one stop shop all things cars. – Mike
https://issuu.com/pcaocr/docs/july2013pandow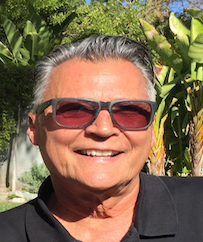 Terry Brewer
General Manager
My automobile specialty and true love is air cooled Porsches and Volkswagens. I purchased my first Porsche in high school and through the years I have owned many Porsches and Volkswagens. I consider myself well known and respected in the trade and have extensive knowledge of air cooled automobiles.
For the last six years I was the sales manager at TruSpeed Motorcars in Costa Mesa, CA. Prior to that I have bought and sold high end German cars for the past 25 years to some of the most respected buyers and sellers in the business. I have a number of resources, a large clientele and independent dealers I'm in contact with and have the opportunity to buy and sell some of the most sought after cars in the world and I'm always looking for cars.
Tell me what your true love is and I will do my best to find it for you. If you are ready to sell, give me a call and I we can discuss your options. I look forward to hearing from you! Best regards and safe motoring. ~ Terry​